Did you experience an overwhelming sensation of helplessness when your Facebook Business Manager account gets banned? Sheer horror.
One day everything works as usual and you do your job with maximum efficiency and focus. You schedule everything few weeks in advance and you are ready to track results and do some little tweaks and hacks here and there. Laptop lid is closed and you drift away into your RL.
The next day you open your FBM and you get dreaded message "Your business account is prohibited from advertising".
The Wall!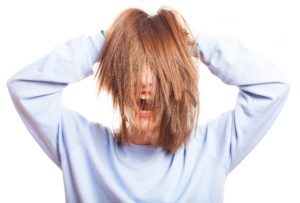 That happened to me last month. In that month I lost clients, employees and sanity. Maybe more…
I tried everything. Sending request, filling forms. I tried to change ownership of ad accounts, Facebook pages, Instagram accounts and everything were in vain.
Every idea I had to fix this, Facebook countered with Counterspell (MTGC players welcomed to explain idea) and my precious Idea was defeated.
I tried brute force, sending 10 requests in a row and I was banned from filing those forms.
In one moment of enlightenment I tried to create a closed loop where they had to respond with a human face (or voice). I unlinked one ad account and removed all admins
 from it and then sent an email that I need Invoices from that account.
In two days I got a phone call from India call center and one very pleasant gentleman explained to me that they are going to enable my Facebook Business Manager review requests, and I can then request access to this Ad account. But I need to be patient. 
Well, to my very pleasant surprise some human took a look into my FBM and reinstitated
it in working condition two days after initial phone call
 – without my intervention.
I immediately started to create a solution so this never, ever happens to me.. More FBM-s, ad accounts, and admins/editors..
I need to say that my FBM was verified, with web site added, all admins
 with confirmed identity and Two factor verification enabled. Everything was clean & nifty..
1. One of admins
went to USA and worked from there for a few weeks.
2. One of our clients gone bust and his bank sent unusual code to FB system
when tried to charge credit card
Those two flags raised AI attention and we got hammered
.
I cannot recommend this solution for everyone, but if you follow all of the Facebook guidelines you can get your Facebook Business Manager back.
Just be polite all the way in communication. 
*
<a href="https://www.freepik.com/free-photos-vectors/woman">Woman photo created by asierromero – www.freepik.com</a>